Let's agree that winning a government contract involves a process which requires a substantial investment in time and resources. It takes time to determine, which agencies to market to, what they purchase, which procurement vehicles are preferred. It takes time to communicate with the contracting officer, ask questions, track oppourtunities and be ready to respond to agency request. We acknowledge that an investment in resources (desk-top software, printing equipment) are equally important.

In support of the process, our team has developed a sales and marketing strategy which includes the following tasks: Business Development, Capture Management, Contract Management and Proposal Writing.


PROCESS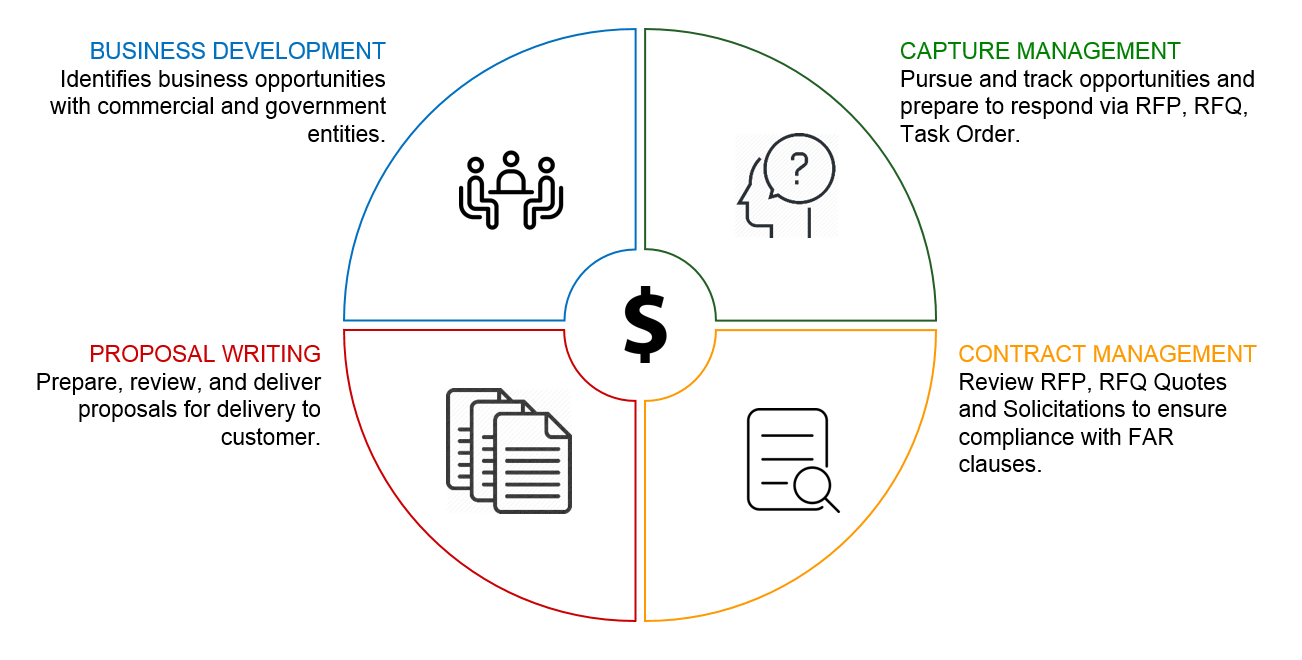 Our team will support each task on-site/off-site as directed. We understand that keeping track of the sales process is important to the stakeholders of your firm, therefore, our team is always ready to provide a progress report via conference call, face-to-face, and/or electronically.
How to start?
We recommend requesting a free "Strategic Sales and Marketing Session" which helps us to develope a plan we can agree on and execute. Otherwise, complete the contact form and briefly describe your request. Once received our proposal team will review your request and contact you within 24 hours.
SERVICES INCLUDE:
FREE! Strategic Sales & Marketing Session
Identify agencies that buy your products/services
Procurement vehicles (IDIQ, GSA Schedules, Set-Asides, Large Company GWACS)
Establish teaming partners and sub-contractors
Prepare professionally written proposals
Establish teaming partners and sub-contractors
Capture Management
ESTIMATED COMPLETION TIME:

GET STARTED!
---