The Small Business Administration (SBA) created the 8(a) Business Development Program to help small disadvantaged businesses grow. Awardees can receive sole-source contracts, up to a ceiling of $4 million for goods and services and $6.5 million for manufacturing. Participation in the program is divided into two phases over nine years: a four-year developmental stage and a five-year transition stage. Participants are also able to form joint ventures and teams to bid on contracts.

Our focus is to present viable solutions for 8(a) firms as they transition from the program including: Continuation, Buy Out, Contract Merger , Venture Capital Session and Other Procurement Vehicles.


PROCESS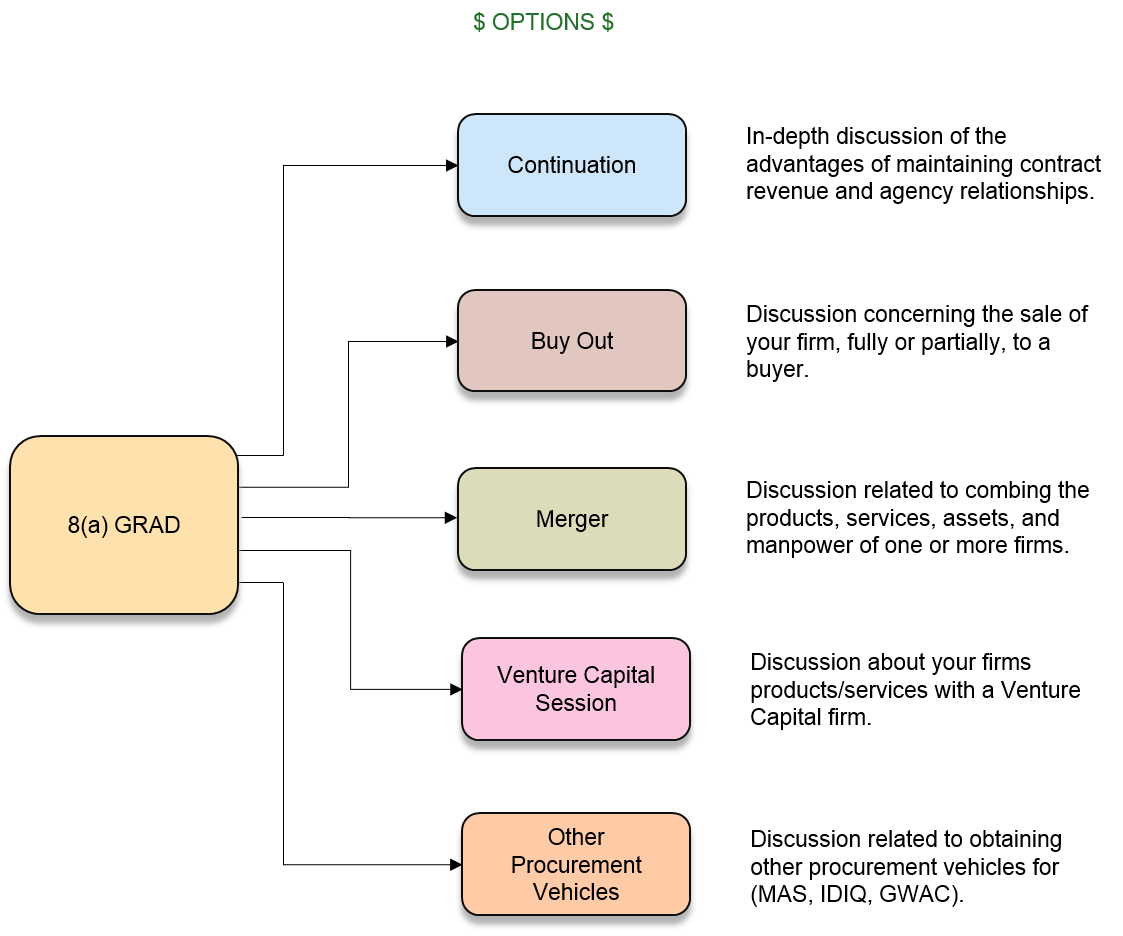 How to start?
We recommend requesting a free "Strategy Session" which helps us to develope a plan we can agree on and execute. Otherwise, complete the contact form and briefly describe your request. Once received our proposal team will review your request and contact you within 24 hours.
---
SERVICES INCLUDE:
FREE! Consultation
Development of Strategic plan & execution
Revenue and resource review
Matchmaking with vetted buyers (Federal ontractors, Venture Capitalist)
Establish teaming partners and subcontractors
Discuss other procurement vehicles (IDIQ, GSA Schedules)

CONTACT US!
---